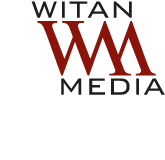 Witan Media is a specialist publisher that focuses on areas of change that have a fundamental impact on lives globally: our primary interest is international development. We have worked with UNA-UK since 2012, publishing the highly acclaimed titles:
After the Spring: Prospects for the Arab World (2013)
Global Development Goals: Leaving no one behind (2013)
Global Development Goals: Partnerships for progress (2014)
Climate 2020: Facing the future (2015)
Sustainable Development Goals: The people's agenda (2016)
Climate 2020: Rising to the challenge (2016)
Sustainable Development Goals: From promise to practice (2017)
Climate 2020: New leaders, new approaches (2017)
We bring in-depth analysis from the most authoritative actors and commentators to give a level of understanding that is otherwise unobtainable through other media channels.
We aim to create debate among key groups and participants so that change is informed and for the better.